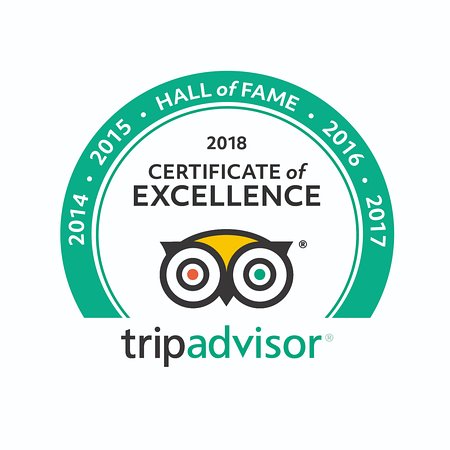 A NEW PREMIUM DAY TOUR FROM HOBART
A new personalised one day tour from Hobart that tells the good news story about how we have saved this now endangered species.
The Great Tasmanian Devil Adventure is a premium personalised tour from Hobart with pick-up and drop-off at the Hobart Visitor Information Centre and select city hotels. At the end of the day we also can drop-off at Hobart Airport. Our mini-coach has comfortable seating with generous leg-room for up to 10 people. The tour leaves Hobart at 9.30 am and returns around 5 pm. It includes a three course regional fare lunch.
THE TOUR PROGRAMME
You will come "face to face" with these famous animals and be taken "behind-the-scenes" into the heart of a vital project to save the species from a strange contagious disease.
THE PENINSULA DEVIL CONSERVATION PROJECT
Our tour destination is the isolated Tasman Peninsula south east of Hobart where we are the key partners in a critical project to save the last truly safe wild Tasmanian devils left on Earth. Throughout most of Tasmania devil numbers have declined by about 80% because of a strange contagious cancer. Fortunately, however, the unique geography of the Tasman region has meant the cancer has not reached the area. Your expert guide will explain the disease problem and show how special barriers have been set up to maintain this disease-free status.
BOOK NOW!
FACE TO FACE WITH TASMANIAN DEVILS
Our world first Unzoo project is home to our famous Tasmanian devils, super friendly kangaroos and other native wildlife all in a delightful bushland garden. There is no boundary fence so most of our animals and birds are free to visit when they wish. It is very different from a zoo. Here's why: The Unzoo is a place where you can learn about our wild animals, plants and ecosystems through interaction with and immersion in our bushland habitats. A zoo is a park displaying live animals kept in cages for people to come and see.
LUNCH AND MORNING COFFEE INCLUDED
When you arrive at our Tasmanian Devil Unzoo it is time for coffee or hot chocolate before meeting our Tasmanian devils. We include a delicious three course Taste of the Tasman regional lunch that starts with fresh local oysters, seafood nibbles and a vegetarian dip served with baguette. Main course is locally produced barbecued quail or salmon with minted potatoes and salad. Fresh fruit in season with delicious cake and cream or a cheese platter make up dessert. Wines produced by Fred Peacock, the 2018 Australian Winemaker of the Year, and local juices and soft drinks also are included.
DEVIL TRACKER ECO-TOUR
After lunch you will join your guide on a "behind-the-scenes" tour into the secret world of wildTasmanian devils. Our Land Rover will take you to devil feeding sites in forest near the Unzoo where we monitor a small group of devils that have been saved from a disease that threatens the species. It offers a fascinating insight into how we track wild devils and use high-tech cameras to capture images so we can check that these special animals remain disease-free.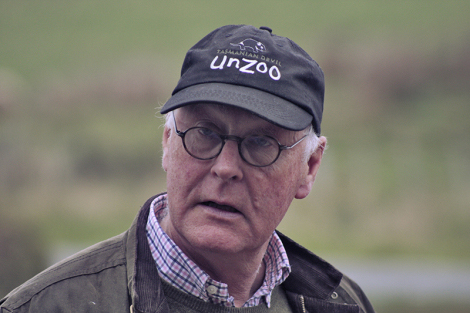 40 YEARS OF CONSERVATION

"For the past 40 years I have been working with, and in recent times helping to preserve, the wonderful and exotic little Tasmanian devil. When I opened the doors of Tasmania's first wildlife centre in 1978, devils sadly were still widely regarded as vermin. Little did I know then that this famous animal would become endangered due to a strange new disease. So our role has changed greatly and the most important work now is tracking wild devils with high-tech equipment to ensure we can at least save some of the species. It is critical work and four decades and a million or two visitors later, I would like to think I have played a part in changing perceptions about this truly unique creature."
REVIEWS:
"The Unzoo is a leader intrying to help save this amazing animal.
HIGHLY RECOMMENDED."
"We love the concept of the Unzoo – allowing animals simply to choose to visit."
"The best place to see Tassie devils in Hobart."
"Well worth the entrance fee. Would love to give 6/5."